Profile Of Aman Palestin
The establishment of the illegal State of Israel 0n 15 May, 1948 on Palestine soil 70 years ago has invited major catastrophe where the world had to witness the cruelty of the Zionist regime who kept on unleashing battle upon battle that resulted in the death of thousands of Palestine citizens who fell as martyrs, while making million others flee to safety as refugees only to face unemployment problems and suffer losing certain body limbs. Children were made orphans and wives were made widows for losing fathers and husbands who fell defending their beloved homeland from violation and colonization.
The on-going misery suffered by the Palestinians somehow conjured up a kind of consciousness in all Muslims around the world to offer a hand in assistance.
Hence Aman Palestin, as an initiative towards achieving peace in Palestine, operates on 3 main bases:
Humanity
Brotherhood
The sanctity of Bait al-Maqdis
Aman Palestin provides continuous emergency, humanitarian and welfare assistance to the Palestinian people until completion.
AMAN PALESTIN
Aman Palestin began its operation in late 2004 as an initiative to help and distribute contributions while observing the welfare and human rights of the Palestinians as a whole. Aman Palestin always tries to ensure that every ringgit donated by the people of Malaysia not only reaches its destination safe and sound but also every ringgit is utilized to the fullest in Palestine. On 3 January 2006, Aman Palestin's
company registration
has been officially approved under the Companies Commission of Malaysia (SSM) with the name Aman Palestin Berhad as a company that is not based on profit (non-profit organization) in order to provide well-planned, sustainable and effective assistance to Palestinians collectively. Since its inception, Aman Palestin has been successfully distributing aid in the form of projects to the Palestinian people in Palestine, Lebanon and Syria with proceeds and donations from the public. It is hoped that the continuous concern and support by generous Malaysians will ignite the light of hope and help alleviate the suffering endured by the people of Palestine.
BOARD MEMBERS

Executive Chairman
Abdullah Zaik Abdul Rahman

Ir. Hj. Zaini Awang


Wan Hisham
Wan Embong


Mohammad Ismail


Hashimah Salleh

Chief Executive Officer
Awang Sufian Awang Piut
ORGANISASIONAL CHART
AMAN PALESTIN'S ADVISOR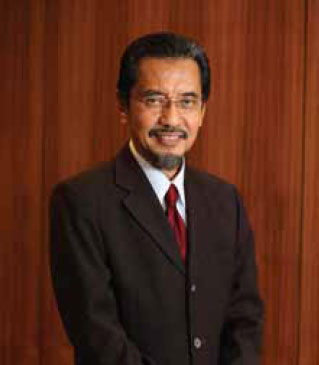 The Honourable
Datuk Muhd Safaruddin Bin Muhd Sidek
DIMP (Pahang)

VISION
To become a body that will be a source of reference (Marja'iyyah) by offering them help (An-Nusrah) and support (Ad-Da'mu) so the Palestinians could live in peace with a professional and higher level institutional model which harbours transparency, trust and commitment (Jiddiyyah).
MISSION
To instill awareness and consciousness in the heart of Muslims in Malaysia to help their brothers in Palestine as one ummah, and to non-Muslims a sense of humanity felt towards fellow mankind who have fallen victims to a regime that harbors no consciousness at all.
To oversee projects in various fields on Palestine's soil to help the Palestinians build their future and continue their living, as well as accommodate their immediate needs.
Objective
Among Aman Palestin's main objectives are:
To incite community awareness on issues related to Palestine.
Obtain and collect funds and channel out assistance.
To foster relationships with humanitarian agencies within and outside the country.
To cooperate with government bodies and NGOs.
Plan integrated activities.
Organize series of discussion forum.
Publish and distribute mass media materials.
Activities
To ensure that the objective of Aman Palestin's establishment is achieved, various programs and activities are held either in Palestine or the Palestinian refugee camps located in Lebanon and the surrounding countries. Among the activities that have been and will be carried out are as follows:
The construction of orphanages. This project is an effort to develop a home for orphans who are either in Palestine or in the refugee camps.
The Education Assistance for Palestinian students. Which provides educational assistance to students who are in Palestine and in the Palestinian refugee camp.
Allowance for the Palestinian orphans. This project aims to provide living assistance to Palestinian orphans who live in poverty and destitution. Aman Palestin offers living assistance to Palestinian orphans in Palestine and Lebanon.
The Poor Families Financing Project in the Palestinian.
The Self-Sufficiency Agricultural Project in Nablus.
The Break Fasting Project. Providing food for refugees, orphans and the Palestinian people to break their fasting.
The Medical Aid. Medical supplies in Palestine are insufficient due to restrictions imposed by the America and apartheid Israel. Therefore this project is important to provide a supply of medicines needed by the Palestinians.
The Aidil Adha Qurban Project for Palestine. This project is targeted at supplying meat to refugees, orphans and the Palestinian community in conjunction with the Aidil Adha celebration.
Eid Celebration Aid. Supplying food and clothing needed by the refugees, orphans and the Palestinian community to celebrate Eid.
The Ambulance Project for Hamzah Clinic.
The Orphans Activity Project.
In addition to the above activities and projects, Aman Palestin is also involved in implementing projects such as the Single Mothers Kafah, the Training Center Project, the Qur'an Center Construction Project, the development project of school for the children of refugees and orphans, the Clothing & Baggage Assistance Project and the Winter Clothing Project.
Cooperation
Aman Palestin carries out cooperation with government institutions, private institutions, corporations, schools, mosques, welfare bodies and non-governmental organizations (NGO's) in and outside the country to achieve its objectives.
Conclusion
The cooperation from all parties in attaining this noble goal is very much appreciated. Only Allah's reward is worthy of such an act and we, on behalf of the needy Palestinian people, would like express a million thanks for your kindness and cooperation.